Lumea's co-location services connects customers to leasable space on our extensive portfolio of 37,000+ towers to facilitate the installation and rollout of wireless networks.
Our network of transmission and communications towers available for colocation across NSW and the ACT allows us to offer backhaul at the high levels of security.
Customers can take advantage of our new automated application process, virtual site scoping – viewing our towers and sites in 3D,  in-house design services, live application tracking, access to secure buildings, robust towers, ground space for a shelter/outdoor unit with access to power and backhaul services.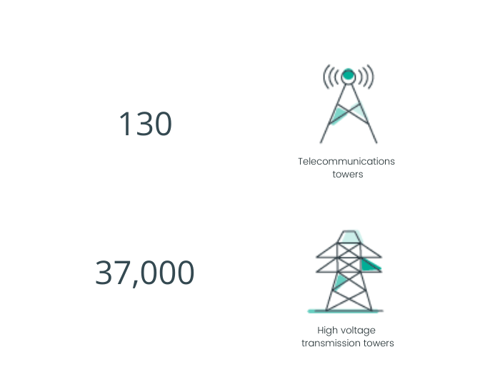 You can request a site information pack here or request an application form here. Once your application to colocate has been approved, you will need to apply for site access.
Click here to view infographic as a pdf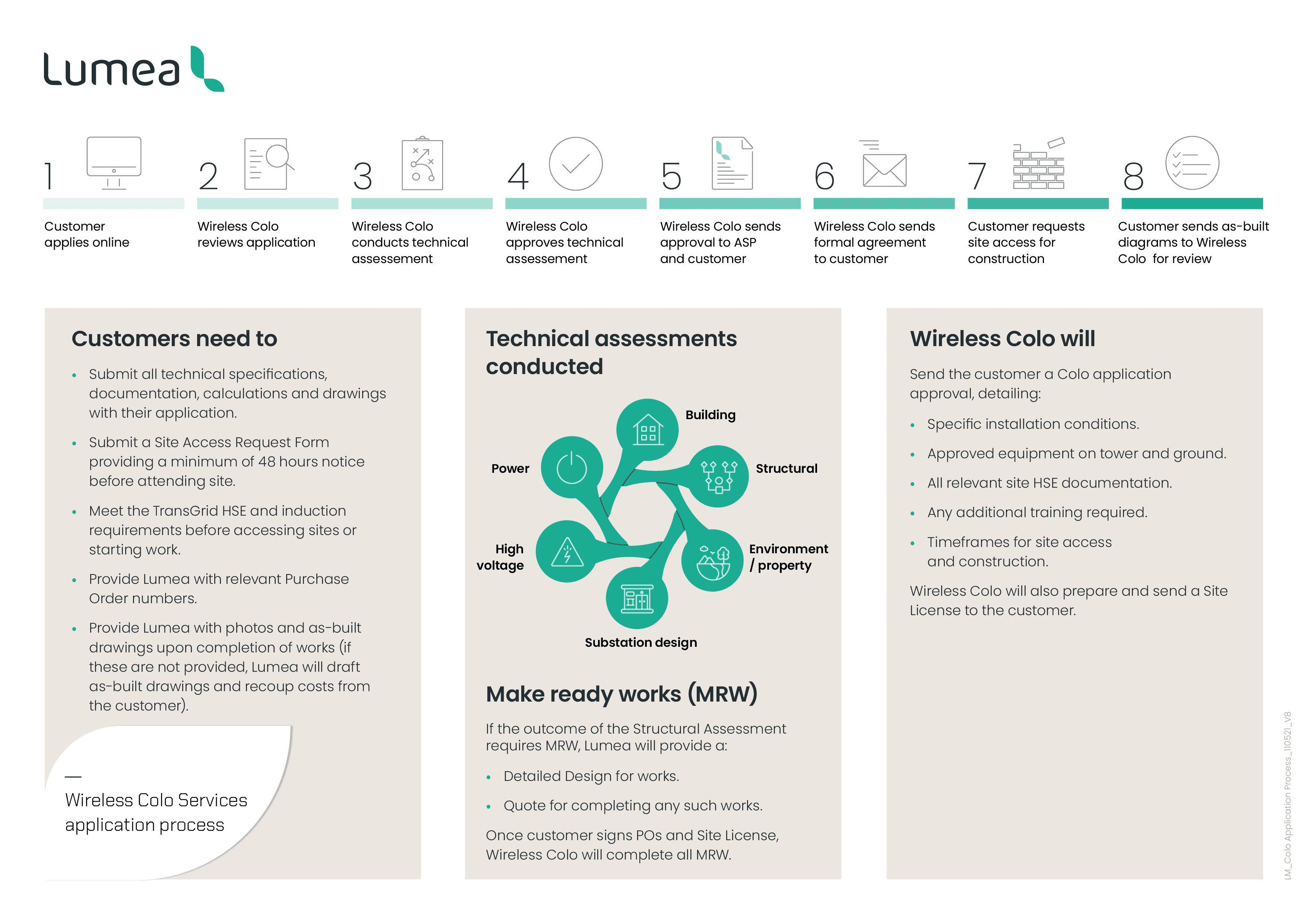 Site Locator & Site Discovery
Our Site Locator tool makes it easy for customers to find all our high voltage towers and identify which sites offer backhaul support.
Site Discovery users can view sites in 3D as well as seamlessly add and remove equipment on a Transgrid tower.
Network Operations Centre (NOC)
For our 24/7 support service desk, please call the NOC on 1800 370 733 or email us at NOC@lumea.com.au.