The Deer Park Grid Battery or Battery Energy Storage System (BESS) is currently being developed by Lumea and will be located at the Deer Park substation, a key source of electricity supply for metropolitan Melbourne located south-west of Tullamarine Airport. It is one of the few recent batteries in the National Electricity Market to be located on the load side, close to a source of high energy demand.
Lumea, as TransGrid's commercial arm, has a substantial land asset at Deer Park with available bays and adequate network capacity. TransGrid is the transmission network service provider for NSW and the ACT, as well as a declared transmission system operator in Victoria.
A selective Expression of Interest (EOI) process will be used to confirm market interest and optimal size and duration of the battery, as well as assist in determining whether there are further opportunities to supply system reliability services to the grid, as the energy economy transforms towards greater renewable generation.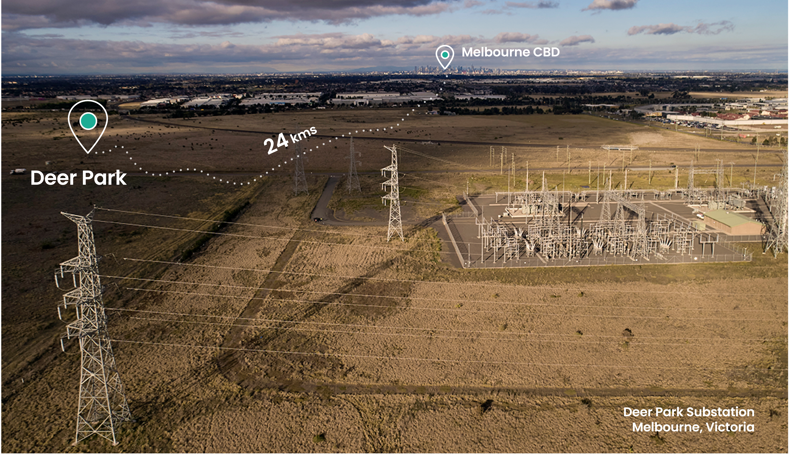 Purpose

Australia's energy transition is seeing significant change in the energy landscape in the shift to renewable energy, and the infrastructure that is required to get there. Batteries are playing an important role supporting this transition.
The Deer Park BESS is the next step for batteries in the National Energy Market, it is the first of its kind intended to be fully financed from private sector market participants without utilising government funding.
The Deer Park BESS will also optimise the use of renewable energy generation in Victoria and across the National Energy Market by providing energy storage services and supplying energy when most needed, and may also offer services to support grid reliability and system support.
Lumea's Head of Infrastructure, Nigel Buchanan says, "We know that the energy transition requires innovative pathways to reach its renewable targets. It is critical we also find new avenues to fund these projects allowing government support to be directed where it is most needed."